A roof does more than cover a dwelling. With that, you should choose Swadley Roof Systems' reliable roofing and sheet metal for your home's roof.
According to where you live, the best materials might vary widely in terms of their quality. The environment in which you reside and the construction of your home may have an impact on the durability and reliability of your roofing materials, and you don't want to wind up with shoddy products.
Fortunately, there's a method for determining the roofing materials you'll need so that you can do it correctly the first time. Here, we'll help you figure out which roofing products are the best for your home's needs. Here's everything you need to know: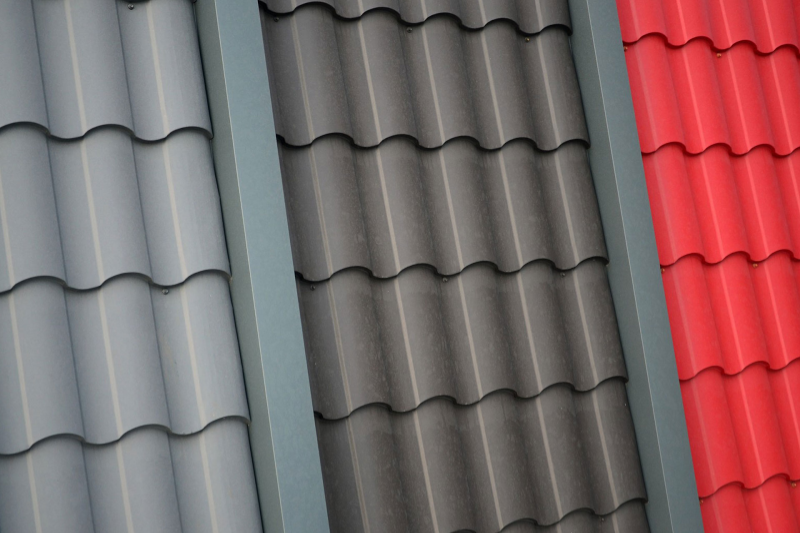 1. Asphalt Shingles
The market is dominated by asphalt shingles, particularly black asphalt shingles, which are the most prevalent form of roofing material. They are not only cheap but also easily accessible and simple to put in place. When properly maintained, asphalt shingles can also last for a significant amount of time. Because they are susceptible to cracking in conditions of substantial temperature variations and are also vulnerable to higher winds and mildew, they are not always the ideal solution for locations that are often exposed to wind or rain.
2. Tiles
Tiles may be produced from clay, concrete, or slate; moreover, they are available in a wide variety of forms and sizes, allowing you to personalize the appearance of your house. In addition to this, because of their ability to reflect light and heat, they are ideal for usage in hot regions, and they also make it easier for your house to keep its heat during the colder months. However, since tile is so heavy, it cannot be used in regions that experience extreme temperature changes.
>>Related post: What To Know About Sheet Metal Roofing Contractors
3. Metal
Metal is a popular choice among homeowners since it requires less maintenance. This material is hardy, requires little upkeep, and is safe for the natural environment. In addition, these roofs are excellent protectors against the weather and may even help your house save money on its monthly energy bills. Metal roofs are more costly than other forms of roofing because they can be rather loud during times of heavy precipitation; this is something to think about if you are concerned about the level of noise in your environment.
You'll have no trouble completing the roofing project on time and on budget with this information. Find a roofing company that provides reliable roofing and sheet metal and roofing services to ensure your new roof is in top shape. With our aid, you'll be able to get it done successfully.
Because we believe you deserve the finest, Swadley Roof Systems only provides our consumers the most outstanding products and services. We have a comprehensive selection of roofing materials for residential and commercial use, so you can be sure that you have everything you need right here.
>>Related post: How To Identify Quality Roofing and Sheet Metal?