Some metal roofing specialists near me observed that the prevalence of metal roofing on residential structures is quickly growing in popularity.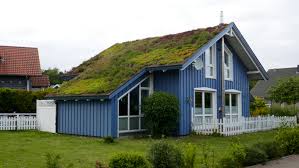 So, what is it about metal roofing that appeals to so many homeowners? Based on our work with thousands of homes throughout North America, these are a few reasons why. But first, let us see the folks who are most likely to buy metal roofs:
Metal roofs are being purchased by people in their 20s and their 80s.
Millionaires and people with residences worth $100,000.
Many people of diverse educational backgrounds, occupations, and geographic regions are turning to metal roofs to solve the difficulties they have with their roofs.
Why Homeowners Often Select Metal Roofing For Their Homes
1. Complicated roofs
In recent years, there has been a shift away from the ranches and split levels typical in new houses built 30 to 40 years ago and toward more intricate roof lines on newly constructed homes. Even though a steep and complex roof might provide architectural interest and beauty to a house, the fact remains that it will be more costly to repair once it wears out, say some metal roofing specialists near me.
The prices that roofing contractors must pay for labor and insurance are rising at an alarming rate. Complex roofs almost always wind up being somewhat expensive, and this trend will continue into the foreseeable future as inflation increases. Metal roofs are a wise investment because they allow homeowners to "do it once and do it well," preventing increased labor expenses in the future.
>>Related post: Is a license necessary for my roofing business in Texas?
2. Energy efficiency
The sun's warmth in the summer may do the most significant damage to a home's roof. This heat travels through the roof, warms the attic, and ultimately warms the house, which drives up the expense of the homeowner's need for air conditioning, as metal roofing specialists near me observed. Attic heat gain may be mitigated and costs associated with installing a metal roof that has earned the Energy Star certification or inbuilt airspace. Homeowners often claim savings of twenty percent or more on their energy bills. Metal roofing is an excellent option for homeowners interested in lowering their overall future energy expenses.
>>Related post: Amazing Modern Roof Design Ideas For Your Future Home
3. Home value
Although the value of houses has started to rise in recent years, it wasn't that long ago that we saw a significant decrease in the value of homes. During that time, homeowners who owned houses that required little to no upkeep and included several improvements discovered that it was simpler to sell their properties and that they were more likely to get the price they had hoped for. A metal roof is universally acknowledged as an improvement. It does not need regular upkeep, making it highly appealing to prospective purchasers, as per metal roofing specialists near me. This helps justify a higher value when the house is sold.
>>Related post: When Is The Best Time To Get Your Roof Repaired?
4. Green benefits
A growing number of homeowners are considering the impact that their homes have on the surrounding environment. Nearly all of us sort our trash and recyclables, and most of us have been doing so for many years. Nevertheless, we are only starting to understand how vital it is to complete the recycling cycle by purchasing goods manufactured from recycled materials. One option is to use a roof made of metal, as suggested by metal roofing specialists near me. In point of fact, there are certain producers of metal roofs that employ an average of 50,000 recycled beverage cans in their production process.
>>Related post: Becoming a Roofing Contractor