When choosing amongst the many roofing service out there, the one you need will often rely on your immediate circumstances.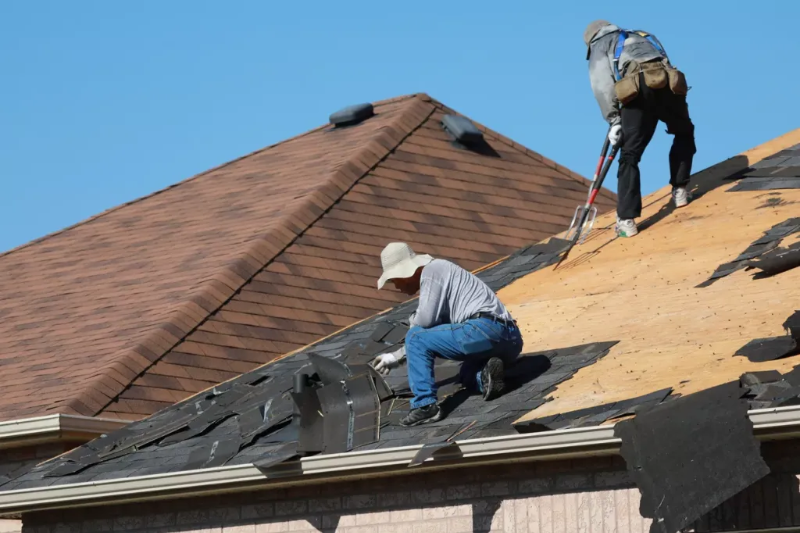 Some elements often determine the choice of roofing service, and it's crucial to weigh all of them carefully before making a final selection. This will guarantee that the chosen service is optimal in terms of need, usage, and application. Thus, to help you better understand this issue and the alternatives at your disposal, this article will continue to highlight and dig deep as we explore the many kinds of roofing services accessible.
1. Inspection
All other services are subservient to this one. It's a vital component of the groundwork that must be laid before settling on your ultimate goals and the specifics of the service you'll need.
Contemporary home with a gable and valley roof design, red clay tiles, and a chimney. Constructing attics in houses using a variety of roof styles.
Following an evaluation, it gives a solid foundation upon which to build, guaranteeing that you'll be making well-informed decisions based on a thorough understanding of the situation and the best options available to you. Experts warn that making such a life-changing choice on the advice of an inexperienced business might have disastrous results; therefore, choosing a trustworthy roofing inspection service is vital.
2. Repairs
This is done rather than removing the roof entirely and starting again. The two main types of maintenance are roofing and leaks. Although roof repairs are less expensive than replacement, they are also less permanent since one fix generally requires another as the roof ages. Still, it's a viable alternative for individuals who can't afford a full roof replacement right now. As many roofing firms are only looking to make fast money, you should know that a replacement is not always required, mainly if the afflicted area is not large. Leak repairs are also helpful as a stopgap measure before a complete roof replacement becomes necessary due to additional degradation and damage.
>>Related post: Why Roof Repair Service And Maintenance Are Crucial?
3. Replacement
This action is taken only after all other possibilities have been explored and found wanting. It's only done as a last option since it's so costly to acquire. When the damage is too severe for repair or mitigation efforts, a suitable replacement is in order. The cost of a decent roof replacement may seem prohibitive initially. Still, it will ultimately save you money in the long run by eliminating the need for constant maintenance and repairs. Therefore, hiring a roofing firm to replace your roof is not a waste of money, and you shouldn't hesitate to do so when the need arises.
4. Maintenance and Cleaning
Concerning gutters, which are often ignored. This must not occur since it might have disastrous effects on the roof's integrity. When channels are in poor condition, they often fail to do their job and divert water away from home. This may be the result of leaky or improper installation. Because of this, fixing the damaged region as soon as possible is essential for preventing more problems. Instead of immediately replacing your gutters, you should see whether you can get away with just repairing them first. When deposits and other debris accumulate on gutters and prevent water from flowing as smoothly as it should, it is time to do some gutter cleaning. Avoiding the escalation of the situation into something much more severe by doing a quick clean-up with a ladder and the necessary gear is the best course of action.
>>Related post: Common Concerns Regarding Roof Repair Services
5. Shingle Roofing
This premium service requires careful consideration when deciding the style and color of shingles to use. That's why it's crucial to do your research and choose the most reputable roofing business in your area so you have a variety of alternatives to choose from and the shingles are expertly placed.