The roof is as vital as any part of your building structures, whether houses or commercial buildings. Essentially, it even is as essential as your foundations. The roof's primary purpose is to protect the inhabitants from all types of weather. It is far more than just another building component; it is critical to the safety of your family and property against the elements and outside intruders. As a result, the security and functionality of your home are primarily determined by the roofing material you choose. Quality roofing equates to quality living.
So, what are the things to consider when choosing the type of roofing materials in your homes? It might be challenging to find the most acceptable option. Your budget, style, and the architecture of your home are all factors that will impact the roofing material you choose. Let's look at some of the essential variables to consider.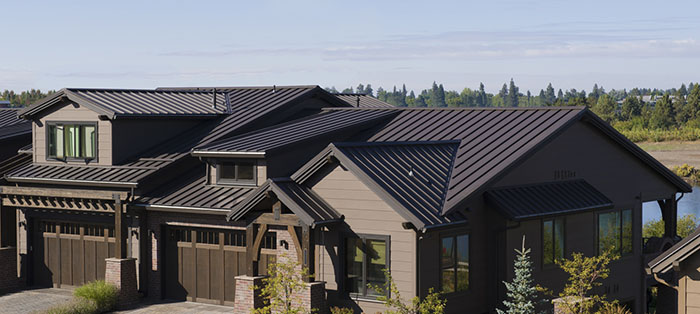 1. Material Weight
We always consider the material weight in choosing our roofing type. For instance, tile roofs are heavier in weight than metal ones. It is crucial to check the structural integrity of our buildings. The existing structural elements should withstand the roofing weight; otherwise, you must make a few adjustments to your structure, especially on the roofing truss system and your columns. This way, we can make sure that the entire structure can support the added weight.
2. Roofing Resilience
In locations like Houston, Texas, weather conditions are a significant consideration in choosing the best type of roofing. Quality roofing should withstand weather changes such as rain, winter, summer, and even storms. If you live in a location prone to natural disasters such as hailstorms, hurricanes, or fast-moving wildfires, choosing a durable roofing material is critical. Even a tiny hole puncture in your roofing can mean disaster for your property because it allows leakage in your roof. Good quality roofing is resilient from punctures, dents, and damages. Metal roofing, such as aluminum roofs, is resistant to fires.
3. Life Span
It is crucial to consider the life span of our roofing. Choose the more durable roofing type such as metal, slate, or tile roofing. Although they are more costly, the best roofing contractors around Houston, Texas, offer quality roof material and workmanship that will last for an extended time. The expenses will be a one-time thing, and you can save more money from repair works due to poor quality materials.
4. Cost
Budget always plays a role in choosing a suitable roofing type. Each type of roof, ranging from tiles, slate, or metal, has various costing, but selecting the best roofing company helps balance the costs. However, we should note that being costly is not equal to quality. Some brands are expensive just because of their names. Always go for the best roof company with exceptional quality standards and high ratings from consumers.
5. Energy Efficiency
Roofing materials such as aluminum and other metals help us save our energy bills. They reflect heat rather than absorbing it, thus, keeping our room temperature down and helping us save our air conditioning usage.
6. Home Design
Roof types fit week without with the architectural designs of the buildings. Material types and colors are considered to compliment the overall aesthetics of your homes. Whatever material you choose should always blend well with your building design.