We usually identify "restoration" with furniture or other items needing rebirth. In the meanwhile, how about doing a metal roof restoration?
Over time, the appearance of old and rusted roofs creates the impression that they are in desperate need of replacement as soon as feasible. When there are too many issues with a building's metal roof, most building owners think that a replacement is the only solution.
Let's be honest: metal roof restoration is a costly process. Whatever concerns you have with your roof may be fixed quickly and easily. If you type "metal roof restoration near me" into your browser, you can discover what companies can give you. Read on to know more about what to expect when you have a metal roof restoration.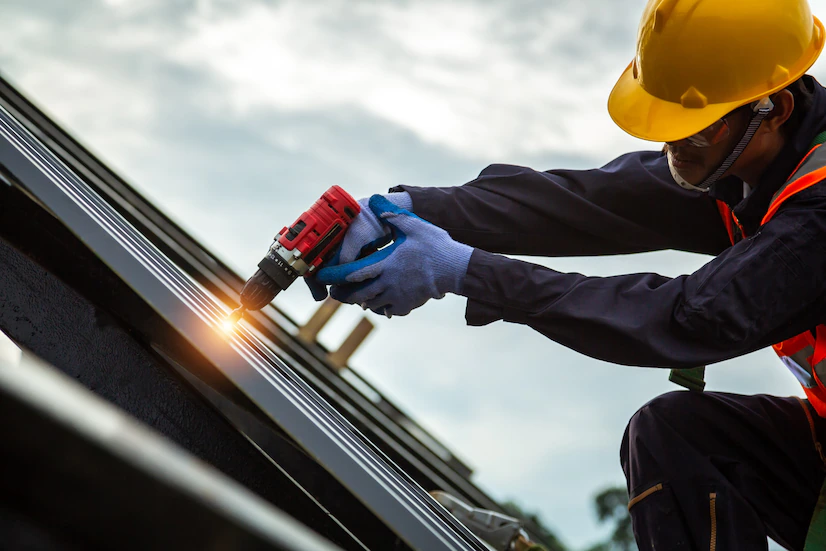 4 Things To Expect When Getting A Roof Restoration
1. Longer metal roof lifespan.
How long does a metal roof have a useful life? For many building owners, the extended lifespan of metal roofs is a major selling point. While metal roofs might endure 40-70 years, various elements can speed up their demise.
Hail, plant growth, moisture, temperature fluctuations, a lack of care, foot traffic, and more are some aspects to consider while planning your landscape. As a result of these factors, your roof's reflectivity decreases, and punctures occur.
Companies servicing metal roof restoration near me offer high-quality products that can be used to ensure the metal roof's lifespan.
>>Related post: Metal Roof Restoration Or Metal Roof Replacement?
2. Roofing and building temperatures will be less hot
Roofs with a high reflectivity index are known as "cool roofs." They shield your structure from the sun's heat. Unfortunately, not every building has a cool roof. Consequently, residents often complain about their apartments being too cold or hot in the summer.
In addition, building owners are responsible for the high costs of air conditioning. They may be completely unaware that their roof is to blame for their high utility bills.
Most metal roof restoration near me utilize high-quality coatings to convert a standard roof into an energy-efficient one.
>>Related post: Tips for Selecting the Right Roofing for Your Home
3. Prevents roof issues from becoming more serious
A leak, poor workmanship that caused rips and punctures or water ponding on the roof must be remedied promptly, regardless of the issue. Continuing to ignore these problems will only exacerbate their severity.
They only become worse with time, causing even more complications. A leak, for example, encourages the development of mold. There is a bunch of wear and tear on the ceilings, walls, and even the furniture. Employees and consumers alike are at risk of slipping and falling.
Preventive maintenance may be more expensive than dealing with these repercussions. Metal roof restoration near me avoids the risk of a devastating loss.
4. Restored roof that seems to be new
Is your metal roofing dreary? The look of your roof might influence how people perceive your business. If you want to market your property soon, its age will undoubtedly deter a lucrative sale.
Companies that do metal roof restoration near me can revive your roof's shine and professionalism.
Roofing contractors use a special coating to eliminate rust and prevent it from returning. Before applying the metal roof restoration coating, your contractor may also address damaged areas.
Your metal roof will now be free of irritating leaks, heat infiltration, and other difficulties that need early replacement.