Choosing the best flat roof company for your project is an important consideration when it comes to replacing your house or business's large flat roof.
Businesses, industrial complexes, and residential buildings are some of the most frequent types of structures in the United States that have flat roofs. Installation is simple and inexpensive, but they need a significant amount of maintenance, as well as frequent repairs and replacements.
Because of this, you will need the best flat roof company to whom you can commit all of the services related to your flat roof. You may rely on us for anything from routine upkeep and repairs to the complete replacement of flat roofs whenever you need it.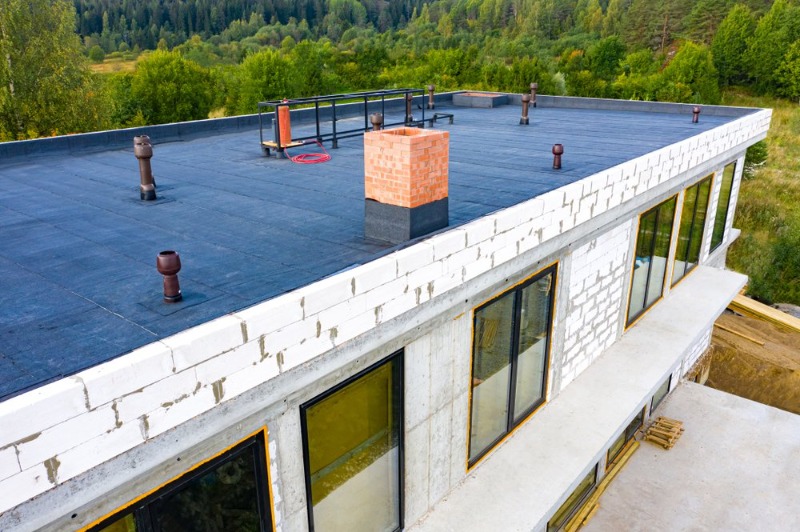 Flat Roof Coating to Protect Your Roof from Mother Nature
Many roofing firms will attempt to pitch you on a costly roof replacement at the first hint of a leak. However, our priority is to identify the most suitable solution for the situation, not the one that is the most expensive. All you need may be a fresh coating for your flat roof. This may prevent moisture from entering your property, maintain your home at a comfortable temperature, and increase the longevity of your roof.
Therefore, resist giving in to the high-pressure sales tactics that others use on you. They are taking advantage of your natural apprehension of the unknown. The top firm that specializes in flat roofing understands flat roofs. They are prepared to assist you in locating viable alternatives that won't blow your budget completely.
>>Related post: How To Look For Trusted Commercial Flat Roof Contractors
Installing and Constructing Flat Roofs
Every day, your roof puts in a lot of effort for you. Therefore, you will need the assistance of a reputable business that is capable of completing the task successfully. Swadley Roof Systems can meet all your requirements for building and installing flat roofs, regardless of whether you need residential or commercial roofing services.
Throughout the years, they have completed many roof structures for a fresh new building. However, they also have lots of experience working with the owners of homes and businesses to completely replace flat roofs. Even if you want to convert your pitched roof to a flat one, you can count on them to get the job done well.