The Benefits of Hiring New Roofing Services for Your Home or Business
When it comes to protecting your home or business from the elements, your roof is your first line of defense. That's why it's essential to keep your roof in good condition, and to repair or replace it when necessary. If you're in need of new roofing services, the experts at Swadley Roof System can help. In this blog post, we'll discuss the benefits of hiring new roofing services for your home or business.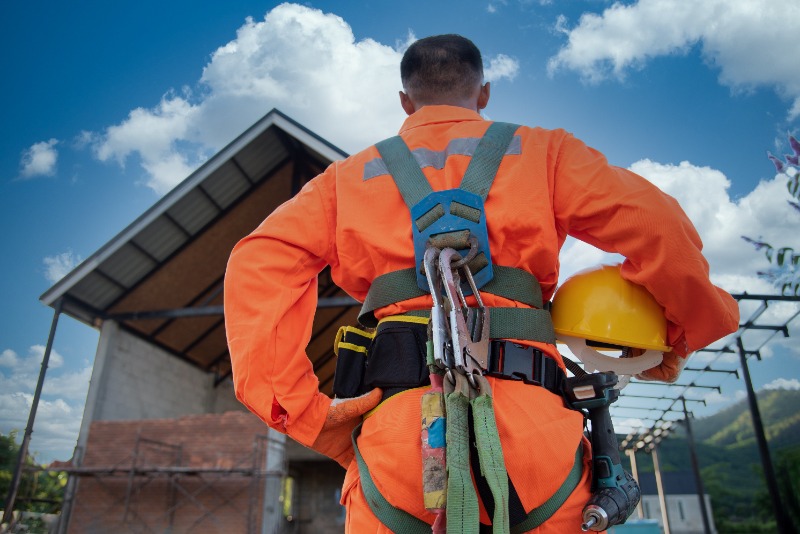 Enhanced Safety and Security
A new roof offers increased safety and security for your home or business. Old or damaged roofs can leak, leading to water damage and mold growth. They can also become a safety hazard if left unattended, with the potential for roof collapses or falling debris. By hiring new roofing services, you can rest easy knowing that your roof is in excellent condition and protecting your property and loved ones.
Improved Energy Efficiency
A new roof can also help improve your home or business's energy efficiency. A poorly insulated or damaged roof can allow heat to escape in the winter and enter in the summer, leading to higher energy bills. With a new roof, you can ensure that your property is properly insulated and reduce your energy costs.
>>Related post: My Roofer: Finding the Best Roofing Services with Swadley Roof System
Increased Property Value
A new roof can significantly increase your property's value. Potential buyers will be attracted to a home or business with a new roof, as it signifies that the property has been well-maintained and cared for. By investing in new roofing services, you can increase your property's resale value and potentially sell it faster.
Customized Roofing Solutions
At Swadley Roof System, we understand that every property is unique. That's why we offer customized roofing solutions tailored to your specific needs. Whether you need a flat roof, metal roof, or shingle roof, we can design and install a roof that suits your property's style and budget.
>>Related post: What are the Varieties of Roofing Services That Are Available?
Expert Installation and Repairs
Hiring new roofing services from Swadley Roof System means you'll receive expert installation and repairs. Our team of experienced roofing professionals has the skills and knowledge necessary to install a new roof quickly and efficiently. We also offer ongoing maintenance and repair services to ensure that your roof remains in excellent condition for years to come.
In conclusion, if you're in need of new roofing services for your home or business, Swadley Roof System has got you covered. With our customized roofing solutions, expert installation and repair services, and focus on safety, security, and energy efficiency, you can trust us to deliver exceptional results. Contact us today to learn more about our new roofing services and how we can help protect your property.