You realize you need a roofing contractor for your job, but you don't know where to go. The first step in the process of hiring a roofer is to inquire with your neighbors or the Homeowner Association (HOA) about who they suggest. You should look for roofing contractor criteria and directories in your state, in addition to doing research on roofing contractors and reading reviews.
After that, arrange consultations with two or three area roofers by calling their numbers. Verify the references, read the reviews, and determine whether they meet the standards. Then, compare the offers and negotiate the final pricing. Discover the ins and outs of hiring a roofing service that is suitable for your job as well as your budget in the next section.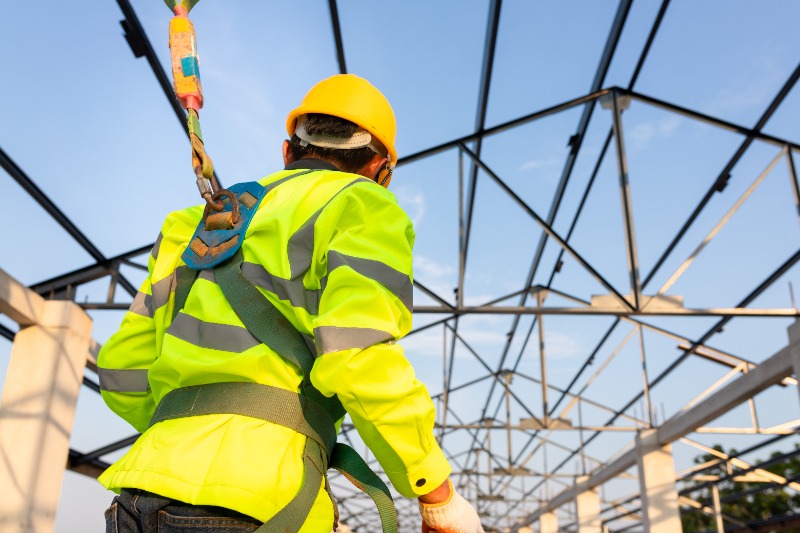 Qualifications Needed for Roofing Contractors
Roofing contractors are required to comply with the standards set out by their municipality. Before making a hiring decision, it is a good idea to research the roofing credentials and directories in your state.
Roofing contractors who are good are:
Experienced

Licensed to operate in your region

Insured

Bonded (which means that a bonding company has money available to a consumer in case they need to file a claim against that company)

Willing to provide references when requested

Willing to provide an estimate when requested
The Services That a Roofer Provides
Different roofing contractors and companies provide a variety of roofing services. If you are interested in working with two or three other roofers, you should inquire about their services. The following are some examples of popular roofing services:
Inspections of roofs that look for the following:

Leaks

Damage

Maintenance and mending of things

Alterations, additions, or replacements

Weatherproofing

Insulating

Ventilating

Shoveling (removing snow and ice dams)

Cleaning of the roof (pressure washing away mildew, moss, and buildup)

Putting a finish coat on, treating, or painting (especially for wood or metal roofs)

Debris removal
When you are working on your roof, it is an excellent opportunity to inspect the gutters. Several roofing companies also provide services for gutters, siding, and windows. Inquire with the local experts about the various services they could be able to do for you. Because the contractor will already be at the location, if you take care of the roofing and gutters simultaneously, you might save money in the long run.
How to Work with a Roofer to Complete Your Project
When it comes time to employ a roofing contractor, you can go with either an individual contractor or a roofing company. Both options have their advantages and disadvantages. Always compare quotes to get the cheapest price, and verify the roofing contractor's credentials, ratings, and references.
Repairs may be made more efficiently with the assistance of a private roofing contractor. Large jobs, such as replacing your old roof, may take longer to finish since they operate alone or with subcontractors. On the other hand, they could be experts in a certain fashion. Employing an individual presents a possibility of loss but also ensures that you will communicate and collaborate with the same person for the whole of the project.
Roofing firms are more likely to finish major tasks more quickly, have their work guaranteed by manufacturer warranties, provide discounts or free consultations, and deal with more materials than other types of construction businesses. On the other hand, it's possible that you won't have the same point of contact during the whole project.
>>Related post: Finding Roofers That Will Give You Free Estimates
Questions to Put to a Roofing Contractor
Conducting interviews with potential contractors is crucial in selecting the best roofer. Ask yourself these questions:
What kinds of roofing materials do you typically install?

Do you assist clients in filing claims with their homeowner's insurance?

Have you been issued a valid license to carry out this kind of activity in this region?

What kinds of insurance do you carry, and how extensive is each policy's protection?

Could you perhaps provide me with two or three references to look into?

Do you provide a cost-free examination on the premises?

Do you take photographs during the inspection and after the job has been finished?

After the examination, do you plan to provide me with a written estimate?

Do you fix roofs for a living? What is the price for one of these?

Is there a guarantee provided by the manufacturer for your work?

How do you ensure that initiatives remain on track? How do you handle adverse weather at your establishment?

Do you remove and dispose of old materials that were used for roofing? Is there a fee associated with the disposal? Do you reuse or recycle any of the old materials?

When do you charge or send an invoice, and how do you do it? Do you take credit cards as payment? Do you have options for financial aid?
>>Related post: Here's How To Ensure That Your Roofer Did a Good Job
How to Find the Best Roofing Contractor for Your Needs
Always be sure to receive quotations from many roofing contractors before deciding on the one that will serve your needs best. You can select the proposal that is fair and in the middle of the road, or you might go with the contractor with the lowest pricing and the best availability. If you have the funds available, you may choose the roofing contractor who offers the highest quote and has twenty years of expertise installing the kind of roof you desire. and the best availability. If you have the funds available, you may choose the roofing contractor who offers the highest quote and has twenty years of expertise installing the kind of roof you desire.
Check that the roofer you choose has the necessary credentials, regardless of which bid you accept.
If you already have a good idea of the kind of roofing you want, the number of local contractors from whom you may pick may be reduced. Few roofers have expertise working with materials such as cedar shake, clay tiles, or natural slate, but the vast majority of roofers can install and repair asphalt shingles. Roofs with unusual designs, such as solar shingles or green roofs, need the expertise of roofing professionals, who may be challenging to locate in remote regions.
Door-to-door bids, which occur when a roofer visits communities that have been severely impacted by storms and strong winds, have the potential to be exploitative. Before agreeing to accept a proposal from local roofers who have contacted you about repairing or replacing your roof, verify that they have the appropriate licensing, insurance, and references.