There is no use in trying to sugarcoat; choosing a new roof contractor is comparable to playing a high-stakes game because roof projects are crucial.
Because the roof is such an essential component in maintaining the temperature and humidity levels within your house, it is critical that any work performed on it, whether it is maintenance or the construction of a whole new roof, be committed to the highest possible standard.
You will be able to avoid many of the traps or roofing scams that other people have had the misfortune of falling victim to if you do thorough research before getting into a contract, ask the appropriate questions, and then follow through with your investigation.
The following is a checklist that you may use to assist you in finding qualified new roof contractors to employ.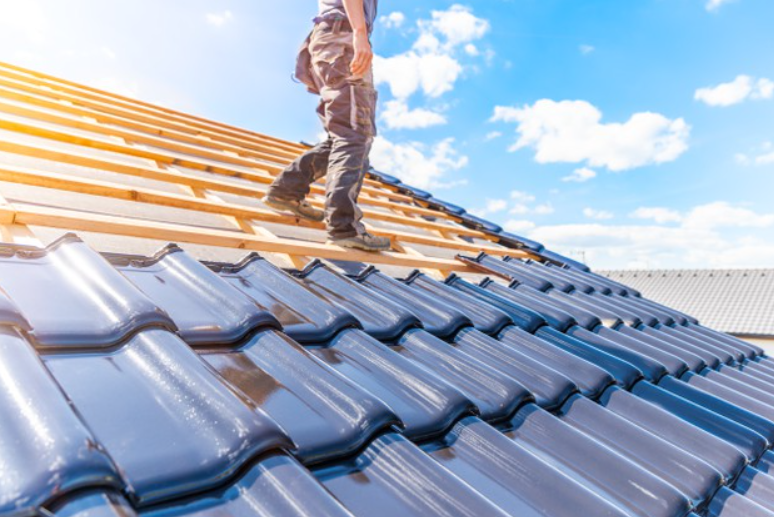 How to Find a New Roof Contractors
Reading internet evaluations and asking friends and family for personal recommendations are two easy methods to identify a local, new roof contractor near you who can install a new roof.
New roof contractors may do a number of tasks, or they may choose to specialize in areas such as the following:
Roof maintenance, including inspections and repairs (leaks, structural damage)
The installation of a new roof and the structure of a roof
Debris removal
Installing ventilation
You might also identify new roof contractors specializing in installing certain kinds of roofs depending on the materials used (like metal) or the styles (such as rolled).
>>Related post: The Best Ways to Communicate with Your Roofing Contractor
Before Hiring a New Roof Contractors
It is in your best interest to have conversations with many new roof contractors before settling on one to choose.
Insurance for new roof contractors and general contractors is not the same thing. Because working on roofs is a dangerous vocation, those who choose to do it face higher insurance costs. Ensure that the roofing contractor you choose to work with can provide evidence of the proper insurance or qualifications and sufficient coverage in case you run into issues.
Be careful to ask questions about:
Their competence or areas of specialization
The pricing approach that they use (if applicable)
The many types of warranties that they provide and the brands they are affiliated with
References that you may get in touch with and how they handle customer complaints
Matters that need prompt attention, particularly if your roof is displaying warning indications or if the job is an emergency relating to roofing
>>Related post: Amazing Modern Roof Design Ideas For Your Future Home
When planning the construction of a new roof, it is a good idea to stroll around the neighborhood or do research on the internet to get an idea of the many available roofing designs. Before you sign any papers, you should have a good idea of how much the actual cost of your roof will be.