A new roof is one of the most costly and time-consuming home improvement tasks that you can tackle. So, take your time to pick house roofing contractors you can trust.
Unlike other home enhancements, roof repairs are required. Besides being vital for comfort, structural integrity, and resale value, roofing is one of the most costly home improvement jobs. Costs inspire some DIYers to perform the job themselves. Roofing is a task most of us outsource.
So if you're early in the process, select a reputable roofing contractor. If you choose correctly, the roofer will do the project on time and on budget and provide advice on the finest materials for your home type and environment. So instead of opening the yellow pages and picking the first business listed, take these methods to discover reputable house roofing contractors: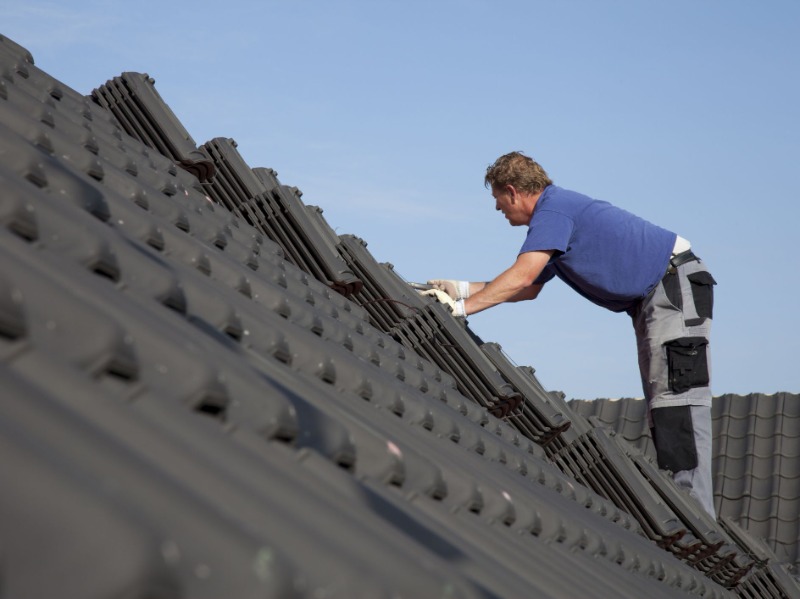 1. Obtain a referral
You might ask your friends and neighbors for referrals to discover trustworthy house roofing contractors. Are there any people in your life who have recently had work done on their roofs? Reach out to each individual on your list and ask them two questions: Was the work satisfactory? Would he use that contractor again? To get the most realistic image of what your experience with a firm may be, you can rely on the opinions of your friends, family, and coworkers. Leads might come from timber yards and hardware shops as well.
2. Do your research
You can begin researching each one with at least three certified house roofing contractors. Verify the company's contact details first. Make sure each one is licensed and insured. Check with your local chamber of commerce and the Better Business Bureau for peace of mind. Finally, check reviews of contractors on review sites like HomeAdvisor for feedback.
>>Related post: Tips for the New Roofing Companies Seeking to Get Started
3. If you can, meet them in person
Invite the contractors you've narrowed down to come to your house and have a look at the project. In addition to the materials and scope of the project, be sure to obtain an idea of how long it will take to complete and how many people will be involved. Keep an eye on the subcontractor and note these things: House roofing contractors must be energetic, competent, and professional in their approach. Even if you're working with an expert in materials and processes, don't be afraid to get involved! Ask a lot of questions and ensure you have a list of references before he goes (remember to check them).
4. Take down the agreement in writing
After signing a contract, the work should not begin until it is complete. Check to see whether it includes workers' compensation and safety protocols. The contract should also include details on how to clean up, how much to pay, and when the work will be completed. If house roofing contractors fail to pay a vendor for supplies, consider getting a lien waiver.

>>Related post: Do You Need the Services of a Roofing Contractor?
5. You get what you pay for
The lowest bid isn't always the best choice. Of course, it's essential to take into account the various projections. More crucial, though, is your faith in the capacity of house roofing contractors to perform admirably. Consider the value of peace of mind while evaluating a firm that isn't the lowest. It has a significant monetary value for many households.