As a contractor, working in construction especially if it involves working on height puts you at a lot of risks. Although insurance for roofing services is not required, it is the contractor's sole responsibility to give assurance to both their employees and customers. What is the different insurance you can get for your roofing service?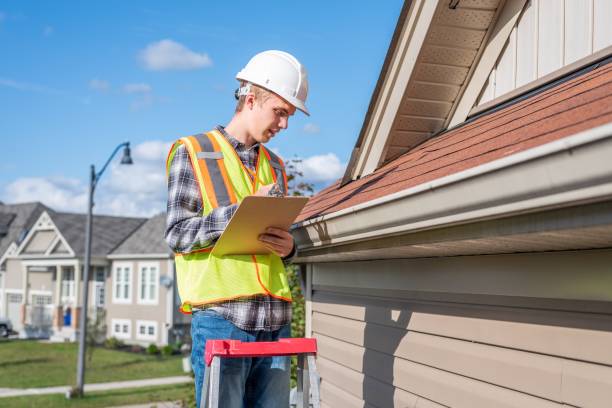 1. General Liability Insurance
General Liability Insurance, also known as business liability insurance helps you and your company from claims involving injuries and property damages. This insurance works for when there are damages on the property during the repair/renovation as well as when your customer got into an accident while visiting the job site. General Liability covers Customer Injuries & Customer's Property Damage of which it is caused by your services and product. This insurance is not only exclusive to the hospital or medical bills but also the professional attorney's fee that your company is legally responsible for.
General Liability Insurance will cost you up to $500 dollars annually depending on your services and other policies.
>>Related post: What To Look For When Choosing A Roofing Contractor
2. Workers' Compensation Insurance
Workers' Compensation Insurance works as social insurance between the contractor and its employees. This insurance helps you, as a contractor, cover the hospital bills & wage lost of the workers where the incident happens during the course of their job, and for unfortunate incidents resulting in death, it will help cover the death benefits of the bereaved family. Workers' Compensation Insurance covers Employee's Medical costs for Injuries & Partial Lost of Wage. It also protects the employee when faced with lawsuits due to the incidents.
Workers' Compensation Insurance cost depends on your payroll, they are calculated per $100 of it. It can cost up to $400 depending on the work done by your employees, your modification rate & payroll.
>>Related post: Does Repairing Cost More Than Replacing My Roof?
3. Contractor's Tools and Equipment Insurance
Contractor's Tools and Equipment Insurance provides coverage for the stolen, damaged, or lost tools and equipment on your different job sites. You must also take note that this insurance only covers if: the tools are less than 5 years old, not applicable with consumables & tools, and equipment that is movable under $10,000.
Contractor's Tools and Equipment Insurance cost you about $15 per month which can be up to $200 a year depending on the tools & equipment and to what extent.
>>Related post: How to Select the Right Metal Roofing Contractor For Your Home
What do I need to prepare to get Insurance?
Different insurance varies depending on the type of insurance you are giving and the coverage extent but most importantly it is based on:
Acquired Equipment & Property
Revenue
Location
Number of Employees
Most insurance companies will ask for your contact information, business certification to confirm your services or products, the details of your business' scope of work, your location, your employees and operation, and proofs of property and other necessary possession for your company. Once done, you will be discussed the scope of the insurance, the coverage (minimum limits per scope), the deductibles and retention, other necessary provisions, the verification, and proof of insurance.
Though getting insurance is tedious, it will save you a lot of money, effort, and time when unfortunate events happen on your job site. It doesn't just protect you from your company's responsibility but also shows your attention to safety among your workers.