If you require roofing services, how do you know when to call? It's usually best to call a professional to receive quality roofing services.
These are the first line of protection for your house against the elements. In order to extend the life of your roof and your home, it is important to get repairs done by a certified and experienced specialist.
Check out these kinds of roof quality roofing services.
By ensuring that your gutters are working correctly, you may avoid water damage to your property. Gutter cleaning may be done manually, of course, but you also have the option of having your roofing company do the following services: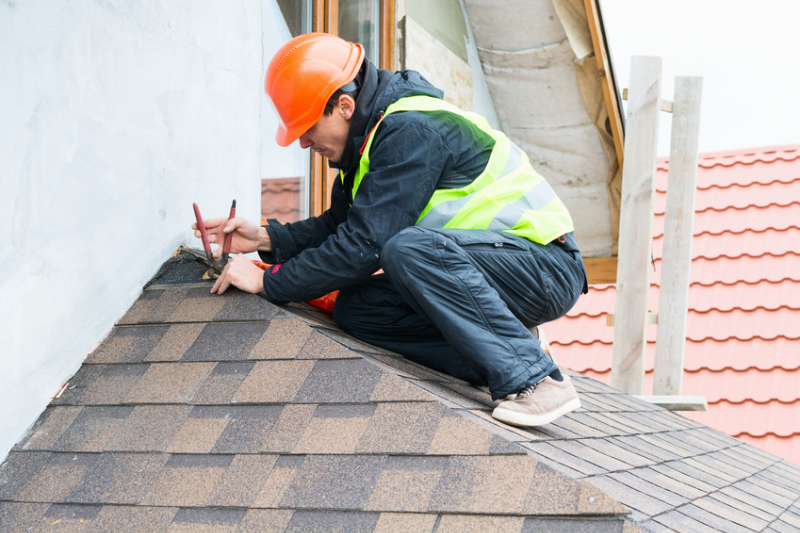 1. Gutter Repairs
Bent or leaky gutters need to be repaired before they can effectively divert water away from your property. This quality roofing service is more cost-effective than a full gutter replacement for minor issues.
2. Cleaning Gutters
Gutter cleaning is a quality roofing service that many people find tedious. It's exhausting, time-consuming, and smelly. Professionals can not only thoroughly clean your gutters, but they can also provide you with advice on how to keep them clear in the future.
>>Related post: A Guide to Construction Bond in Roofing Services
3. Gutter Solutions
A gutter solution or quality roofing service that eliminates the need for future cleanings may be an option once the debris has been removed and the gutters have been thoroughly cleansed. A gutter guard may be installed to prevent debris from entering the gutter.
4. Gutter Replacement
Gutters can frequently be fixed, but they don't endure indefinitely. Your gutters should be replaced at least every five years. Most will survive between 20 and 40 years, depending on the quality.
>>Related post: Tips for the New Roofing Companies Seeking to Get Started
A little TLC may go a long way in repairing your roof. Beware of businesses who instantly recommend a complete roof replacement. Roofing contractors know when to do a less costly repair than a total replacement. Roof repair firms that focus on a specific location should be sought out:
5. Roof Inspections
Be careful to get your roof evaluated by a professional provider before starting any replacement or repair work. Afterward, you'll know exactly what to anticipate and how to proceed.
6. Leak Repairs
It's easy to see how a leak in your roof may swiftly spread to other parts of your house. In addition, a leak might cause harm to your belongings within your home. You may be able to avoid a costly roof repair if you act quickly to stop the leak.
>>Related post: What are the New Roofing Services Offered by Roofing Contractors?
7. Repairing Damaged Shingles
In the short term, it may be tempting to put off the repair of shingles that have been damaged, but the damage will only become worse with time. This may lead to leakage and structural problems in the long run. The wood underneath the shingles rots as a result of water seepage.
8. Cool Roof Repair
It's possible to replace your "cool roof" reflecting surface if it's constructed of reflective materials.
9. Shingle Roofing
One of the most important factors to consider when choosing shingles for your roof is the final appearance. You should be able to choose from a wide variety of shingle colors and designs from a reputable roofing business. Low-maintenance shingles, as well as stain-resistant shingles, should be available choices.