Have problems with your roof? Read on to know the work of a roofer and the things you should know before choosing if you need a roofer near me.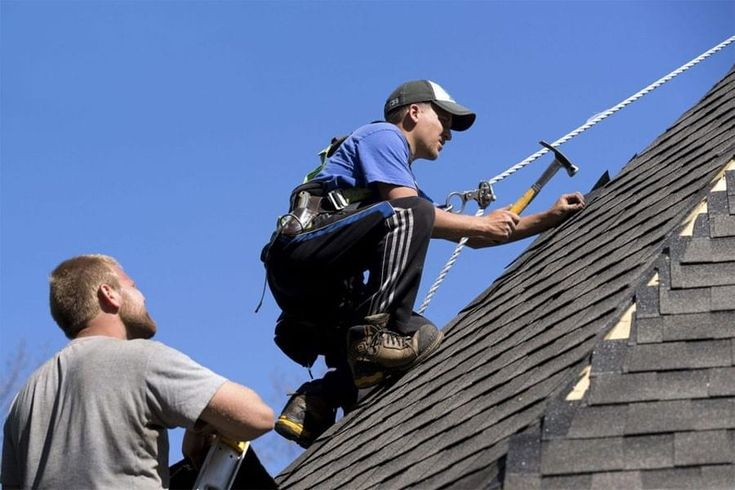 Finding the Best Local Roofer
It's not only about the look of a building when it comes to roofing. To make a house pleasant and structurally strong, a properly installed roof necessitates the services of a competent contractor.
Residential and commercial properties may benefit from a roofer who can aid with shingle damage, leaks, complete roof replacements, and even new construction. Whether it's a single contractor or a group of roofers, a roofing company will evaluate the work to be done, calculate the costs of supplies and labor, and provide a price to the property owner. From the beginning stages of design to the final inspection, a roofing specialist will oversee the whole process, ensuring that the work meets local requirements.
Homeowners may wonder, "How can I locate one if I need a roofer near me?" when they want roofing repair or replacement. The following is an overview of what a roofer can perform, how much roofing costs, how to discover a respected local specialist, and how to employ a roofer in your neighborhood.
>>Related post: What To Look For When Choosing A Roofing Contractor
How Much Does It Cost if I Need a Roofer in My Area?
The cost of hiring a roofer will be heavily influenced by several factors, including the size and scope of the job, the material of the roof itself, and any other accessories that may be required. A new roof installation or replacement might cost anywhere from $5,200 to $10,100, depending on the size and pitch of the roof. The cost of doing repairs on a smaller scale, such as changing out individual shingles, may run anywhere from $350 to $1,300.
The cost of inspection and maintenance services that are routinely performed is around $200. Employing a professional to do routine inspections may assist in detecting any possible problems with the roof, which has the potential to result in cost savings for any future repairs.
>>Related post: Tips for the New Roofing Companies Seeking to Get Started
Typical Problems a Roofer Can Resolve
Roofs may be damaged in various ways, all of which can be fixed by a roofing expert. The following are some of the most frequent problems:
1. Damage to the structure.
It's normal for roofs to wear down over time, and they'll eventually need to be repaired. An experienced roofer can fix structural problems such as the shrinking of the roof material and the presence of cracks or holes.
2. Leaks.
Most homeowners dread seeing a leak in their roof and dealing with the damage or mildew that might result from not taking action quickly enough. Where there are seams and material changes, leaks are more likely to occur. These include places like the chimney and flashing points. A roofer will inspect the roof and offer a repair quote after determining the cause of a leak.
3. Damage caused by water.
Water may cause catastrophic damage to a roof if left uncontrolled. A skilled roofer should inspect areas where water has accumulated or gutters have become blocked.
4. Damage caused by the elements, such as rain or snow.
Snow, ice, and fallen trees all can damage a home's roof. You should consult with a local roofer to see whether the damage is repairable and in what time frame. A temporary fix, such as tarps, may be provided by the roofer in the form of a quick fix.