3 Upcoming Roofing Conference in Texas and What to Prepare (2022-2023)
In order to widen your connection and your knowledge in the roofing industry, we have three roofing conferences you can add to your calendar to attend.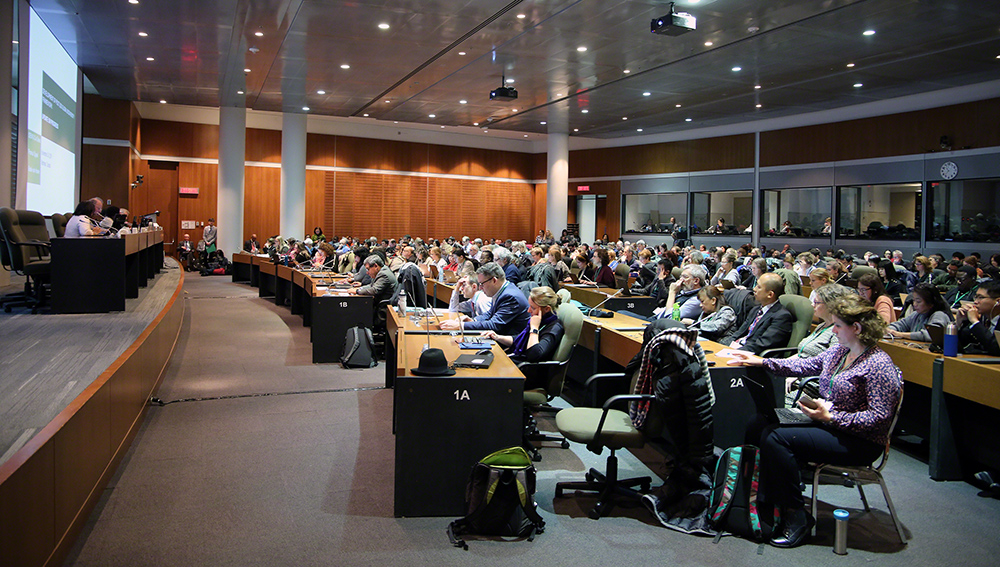 Conferences are essential in every industry. Live events, summits, and conferences encourage you to widen your connection with different people that think alike. You will be able to encounter experts and influencers that could provide you with the opportunity to sharpen your skills and knowledge with new approaches to improve the work or spark new ideas. And the most important one is to be able to present yourself to the crowd, this will help you boost not just your confidence but also to market your services, with this you can encounter different feedback that you could apply to improve your service.
Here's a quick list of 3 upcoming events that you should add to your calendar.
1. NTRCA Mini Trade Show
NTRCA, North Texas Roofing Contractors Association, is a premier resource for professional roofing contractors and associates working and doing business in North Texas that offers educational training opportunities, keeps its members informed on industry standards, promotes its members, and advocates for consumers and the professional roofing industry in North Texas.
Grapevine Convention Center / June 8, 2022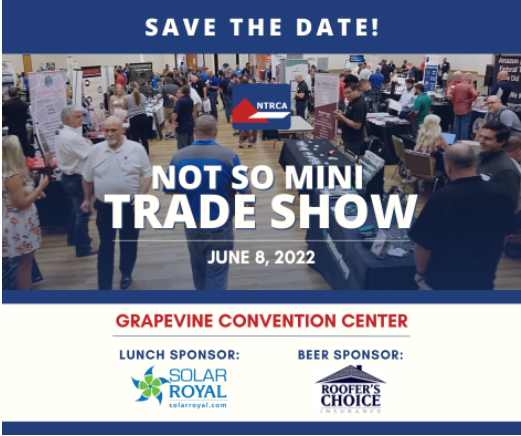 Registration:https://app.miniextensions.com/form/5LMNrWuShTsB1qfBPcob
2. RCAT/MCRA Roofing Conference
RCAT, Roofing Contractors Association of Texas, is a statewide trade association of roofing and waterproofing contractors. This group of professionals collectively represents the voice of the roofing and waterproofing industry in Texas. RCAT is committed to promoting ethics, education, and the image of the Texas roofing industry through the actions of its members.
Fort Worth Convention Center / September 27-29, 2022
Registration:https://web.roofingcontractors-texas.com/events/2022-TRC-Attendee-Registration-41/details
3. International Roofing Expo 2023
IRE, International Roofing Expo, is the largest roofing and exterior event in North America. Each year residential and commercial professionals come together to advance their professional development and improve how they run their businesses.
Kay Bailey Hutchison Convention Center / March 7-9, 2023
Registration: https://www.theroofingexpo.com/en/sign-up-for-news.html
Now that you have marked your calendar, here are some tips for you to follow so you could enjoy attending the events.
a. Prepare your business card.
This event is full of attendees ranging from different contractors to customers, this is your chance to widen your network. Have a simple yet functional business card that contains your updated contact information & company logo.
b. Schedule and pack ahead.
If the conference is more than a day, you should be able to book ahead of a place you could stay and have all the necessary things that you should carry. You could have a notebook you can use if you have something to write down in a session or you could have your gadgets fully charged and have a backup power bank if you prefer to take notes on a device or record.
c. Dress to Impress
You should look presentable as you engage with different people who might be your next customer! Be sure that you will be able to give a good first impression. Be confident with your expertise and prepare statements or questions that could build connections.
d. Enjoy
Focus on the event! Be excited to meet with people and take advantage of hearing and learning different knowledge from the speakers. Make sure you are well-rested and that you have conditioned your mind.